The difference between chains
Share
publisher

Kimer
Issue Time

2021/10/28
Summary
The structure of the transmission chain is composed of inner chain links and outer chain links. It is composed of five small parts: inner chain plate, outer chain plate, pin, sleeve and roller. The quality of the chain depends on the pin and sleeve.
The difference between chains
1.The standard drive roller chain is a general drive roller chain based on JIS and ANSI standards.
2. The plate chain is a hanging chain composed of chain plates and pins.
3. Stainless steel chain is a stainless steel chain that can be used in special environments such as medicine, water and high temperature.
4. The anti-rust chain is a chain with nickel plated on the surface.
5. The standard accessory chain is a chain with accessories attached to the standard roller chain for transmission.
6. The hollow pin chain is a chain connected by hollow pins, and accessories such as pins, cross bars, etc. can be added or removed freely according to customer requirements.
7. Double pitch roller chain (Type A) is a chain with twice the pitch of the standard roller chain based on JIS and ANSI specifications. It is a low-speed transmission chain with an average length and a light weight. It is suitable for devices with long distances between shafts.
8. Double-pitch roller chain (C type) is twice the length of the standard roller chain based on JIS and ANSI specifications. Distance of the chain. , Mainly used for low-speed transmission and handling. There are standard diameter S-type rollers and large diameter R-type rollers.
9, double-pitch accessory roller chains are chains that attach accessories to double-pitch roller chains. They are mainly used for Transport.
10. The ISO-B type roller chain is a roller chain based on ISO606-B. The products imported from the UK, France, Germany and other places use this model more.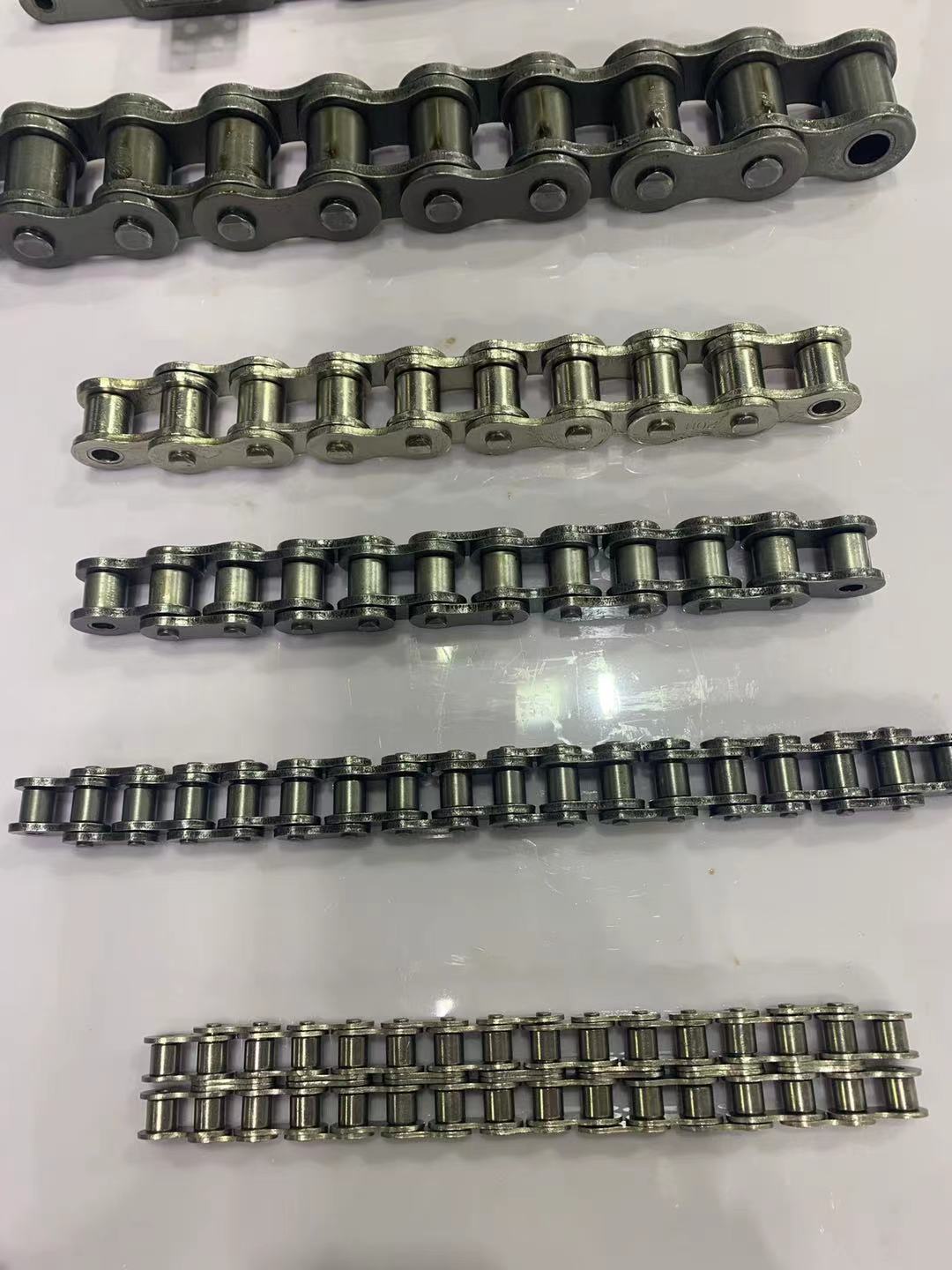 Kimer Zheng
Hangzhou YangQi Imp&Exp Co.,Ltd
杭州阳奇进出口有限公司
Room 1310,Taotiandi Buliding 2,Jianggan District,Hangzhou City ,Zhejiang
Sales2@Chinatransmissions.Com
Mob/Whatsapp:+8618258831202
Wechat:18258831202
Www.Chinatransmissions.Com