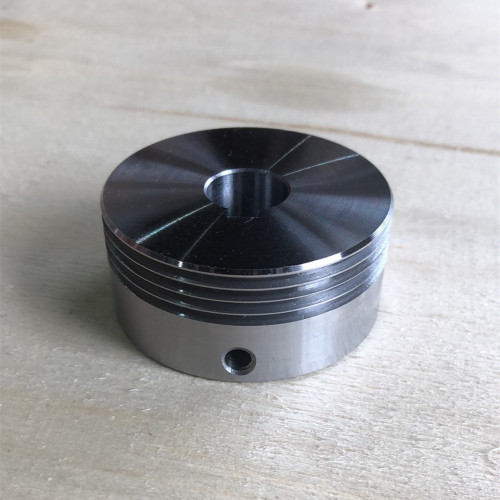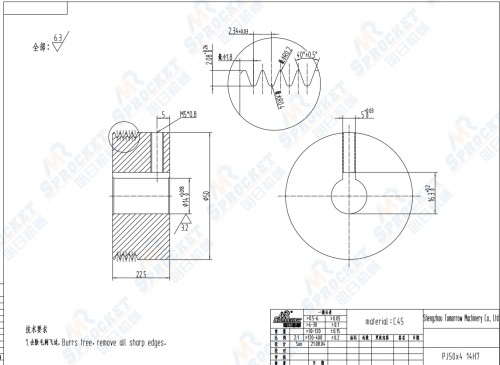 50 PJ-4 - Pilot Bored are the basic type of poly-V-belt pulleys.
Model

50 PJ-4
Min. Order

1 piece
Item specifics
product name

V-belt pulleys
colour

silver
Description
50 PJ-4 - Pilot Bored are the basic type of poly-V-belt pulleys

*Pulley Description
50 PJ-4 - Pilot Bored are the basic type of poly-V-belt pulleys. They are produced in standard series and dimensions of gray cast iron or they are custom made according to drawings or customer requirements.
Their design is based on ISO 9982 and DIN 7867 standards.
The pulleys are usually mounted on shafts using the Taper bush. Only smaller sizes are supplied as a semi-finished product and the bore must be modified before mounting the pulleys on the shafts.
*Pulley Fields of Use
The PJ poly-V-belt pulleys are designed for all PJ poly-V-belts with groove pitch of 2.34 mm.
They are typically used in compact compressor drives, blowers, machine tools, pumps, in the paper, chemical and automotive industries, garden technology and in many other machines.
*Pulley Material
Fine grey cast iron GG20-GG25.
Other materials to order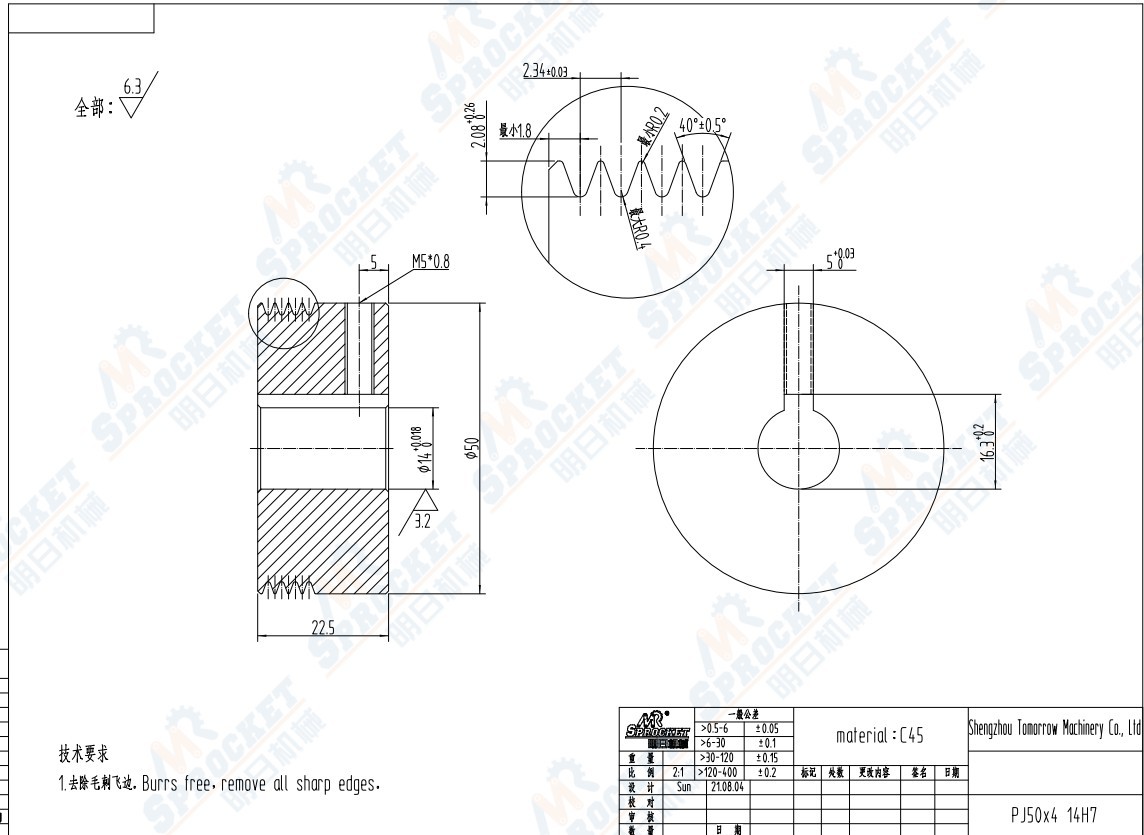 *Material: Steel or Aluminium
*Treatment: Usually no treatment
*Description: Clapming Belt Plates also called the Fixing Plates, which are used to join the belt ends in linear positioning and vertical lift applications where the belt moves bi-directionally between the pulleys on a horizontal or vertical plane.
Availability:
* Standard standard weld-on hubs
* OEM standard weld-on hubs
High Performance:
√Strong Ultimate tensile strength
√Perfect surface treatment
√Durable,Flexible
Quality Assurance:
ISO9001: 2015 and GB/T24001-2016 / ISO14001: 2015.
High quality:
√Corrosion resistance
√Durable, Robust and Reliable
√Bad condition resistance
√Lower weight--high speed
Application industries:
√Manufacturing
√Agriculture
√Building Material
√Oil and Gas
√Technology and Science
Package:
Plastic bag+Neutral box +Plywood box
YQ-CHINATRANSMISSION European Clamping Plates are widely used in Agriculture,Printing,Chemical,Food and Beverage,General Machinery,Oil and Gas,Packaging and Logistics,Paper Industry,Textile industry,Woodworking Machinery and so on.
The biggest characteristic is that the chains can be customized in different standard and materials according to your requirements. Made from the steel and the up-to-date skills as well as precision procedures, the high quality roller chain can withstand strong pressure and high temperature.
Durable standard weld-on hubs.