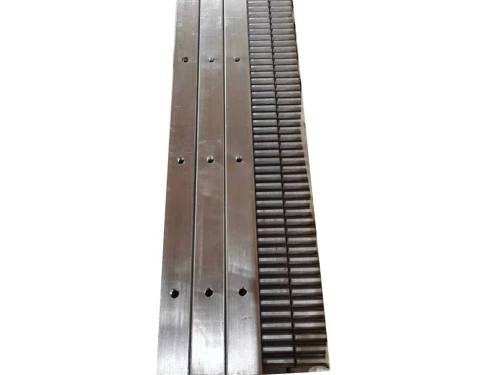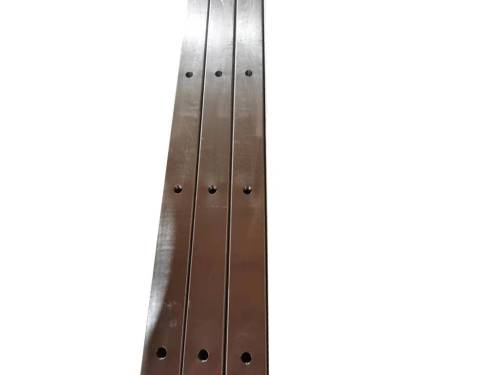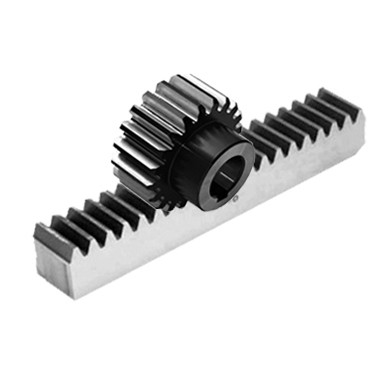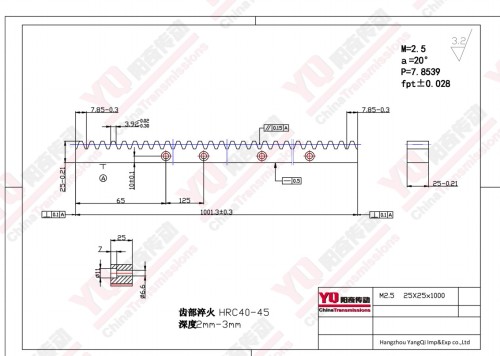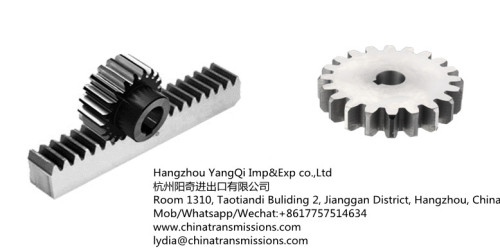 Gear Rack M6 60*60 2016, With 8*M16 holes, without teeth hardening
Model

6 module 60x60 mm, 2016 mm
Min. Order

1 piece
Item specifics
product name

6 module 60x60 mm, 2016 mm gear racks
colour

silver
Description
Making 6M 60X60X2016 mm gear rack according to drawings


Description: 6 module 60x60 mm, 2016 mm, With 8*M16 holes, without teeth hardening
Material: C45.
Brief introduction: spur rack and pinions are used for lifting mechanism, horizontal movement, positioning mechanism, brake,
and allow synchronous rotation of multiple shafts in general industrial machinery. On the other hand, they are often used
to adjust the course of cars in steering systems.
Development concept: YQ.ChinaTransmissions is devoted to offering the solutions of transmission for all customers, we accept standard Asian, American and European Standard as well as Customized manufacturing. After 10 years of efforts, we move forward steadily and provide more and more customers with measures to solve the power problem

*Material: Steel or Aluminium
*Treatment: Usually no treatment
*Description: Clapming Belt Plates also called the Fixing Plates, which are used to join the belt ends in linear positioning and vertical lift applications where the belt moves bi-directionally between the pulleys on a horizontal or vertical plane.
Availability:
* Standard standard weld-on hubs
* OEM standard weld-on hubs
High Performance:
√Strong Ultimate tensile strength
√Perfect surface treatment
√Durable,Flexible
Quality Assurance:
ISO9001: 2015 and GB/T24001-2016 / ISO14001: 2015.
High quality:
√Corrosion resistance
√Durable, Robust and Reliable
√Bad condition resistance
√Lower weight--high speed
Application industries:
√Manufacturing
√Agriculture
√Building Material
√Oil and Gas
√Technology and Science
Package:
Plastic bag+Neutral box +Plywood box
YQ-CHINATRANSMISSION European Clamping Plates are widely used in Agriculture,Printing,Chemical,Food and Beverage,General Machinery,Oil and Gas,Packaging and Logistics,Paper Industry,Textile industry,Woodworking Machinery and so on.
The biggest characteristic is that the chains can be customized in different standard and materials according to your requirements. Made from the steel and the up-to-date skills as well as precision procedures, the high quality roller chain can withstand strong pressure and high temperature.
Durable standard weld-on hubs.