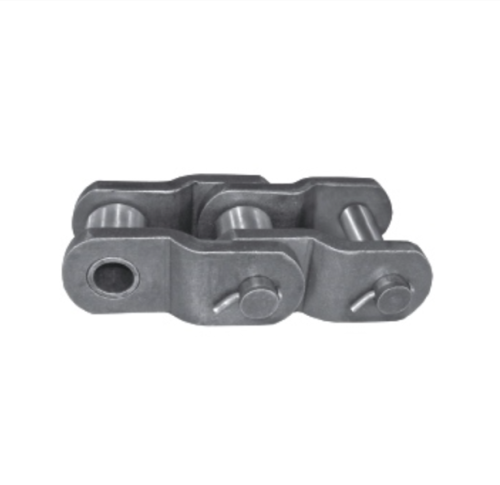 Special Engineer Class Offset Drive Chain for R1033
Description
Special Engineer Class Offset Drive Chain for R1033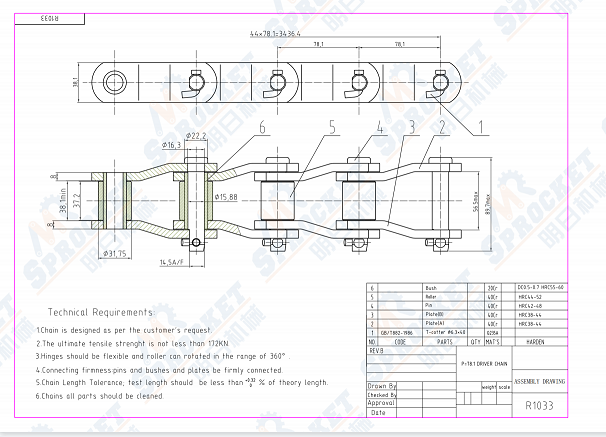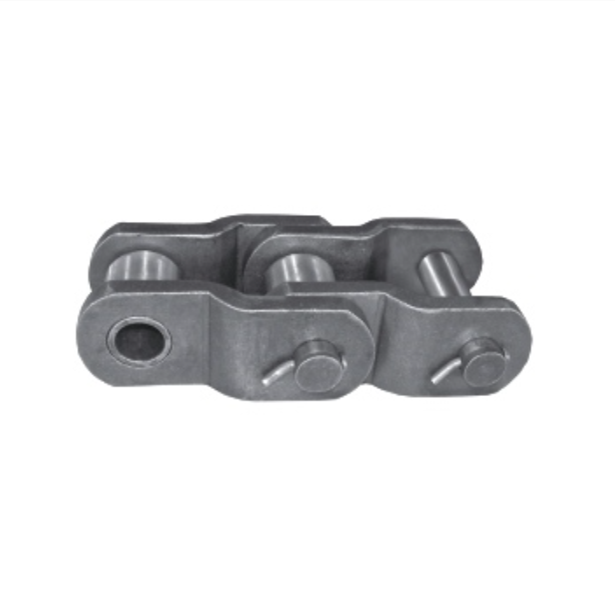 This R1033 chain is an offset style drive chain that is manufactured to be high strength, durable, and have great performance. We offer
some of the best pricing in the industry on R1033 chain! R1033 chain is found in some of the most sever applications on earth including power
drives, constructing machinery, and heavy duty conveyors. R1033 can even operate in these harsh applications at moderately high speeds. This chain
has been manufactured using select grades of alloy steel for high strength and durability, along with press fitted pins to prevent pin rotation.
Additionally we offer a full line of high quality R1033 chain sprockets that range in, construction, tooth count, bore, and hub configurations. For
pricing and availability on R1033 offset drive chain or sprockets please contact us.
*Material: Steel or Aluminium
*Treatment: Usually no treatment
*Description: Clapming Belt Plates also called the Fixing Plates, which are used to join the belt ends in linear positioning and vertical lift applications where the belt moves bi-directionally between the pulleys on a horizontal or vertical plane.
Availability:
* Standard standard weld-on hubs
* OEM standard weld-on hubs
High Performance:
√Strong Ultimate tensile strength
√Perfect surface treatment
√Durable,Flexible
Quality Assurance:
ISO9001: 2015 and GB/T24001-2016 / ISO14001: 2015.
High quality:
√Corrosion resistance
√Durable, Robust and Reliable
√Bad condition resistance
√Lower weight--high speed
Application industries:
√Manufacturing
√Agriculture
√Building Material
√Oil and Gas
√Technology and Science
Package:
Plastic bag+Neutral box +Plywood box
YQ-CHINATRANSMISSION European Clamping Plates are widely used in Agriculture,Printing,Chemical,Food and Beverage,General Machinery,Oil and Gas,Packaging and Logistics,Paper Industry,Textile industry,Woodworking Machinery and so on.
The biggest characteristic is that the chains can be customized in different standard and materials according to your requirements. Made from the steel and the up-to-date skills as well as precision procedures, the high quality roller chain can withstand strong pressure and high temperature.
Durable standard weld-on hubs.